Protect Your Property And Belongings
Avoid unexpected costs and repairs - get your home checked out today!
---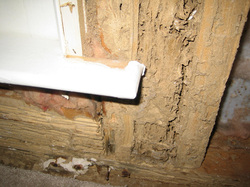 Termites & WDO's
Your home is a valuable investment that you want to protect. Termites and other wood destroying organisms (WDO's) can jeopardize your home's structural integrity and cause damage that will require costly repairs. For Homeowners & Real Estate transactions, our services include:
Inspections (FREE every 2 years for our Pest Mgmt. Customers)
Reports
Certifications
Professional Repairs
Concrete Work
Specialized Treatments/Preventions
Pre-Construction Treatments
---

Eliminate and protect your home from fungus, wood rot, termite damage, wood destroying beetles & ants, and other conditions that contribute to these pests and their damage!
---
---