Professional Pest Control Services
Treatment AND Prevention for ants, spiders, termites, rodents, and other pests in
Lake Arrowhead, Big Bear, Highland, & Redlands Communities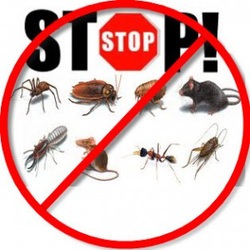 Affordable - High-quality services at a price you can afford. Call us for your FREE estimate
Safe - A top priority within our treatment options for you, your family, and your pets
Fast - Get rid of those pests immediately and enjoy quick response time from our staff
Professional - An honest and reliable team of experts that go above & beyond to help you
Friendly - Receive personalized service from a remarkable staff that you can always trust
Need help right now?
Call one of our friendly staff members to assist you:
909-337-0353
---
"Robert May Termite & Pest Management is above all others in professionalism, customer service, and scheduling. The techs are always friendly & polite. The gals in the office are professional. We love having quarterly service that we don't have to manage. The staff is always timely in calling to schedule our service. Thank you."

-The Pope Family
---
Proud Members of...



"This is a five star company! They always schedule my service around my work hours. The technicians are very thorough and knowledgeable regarding all mountain pests. Over the years, I've used many top name pest services, but this company goes above and beyond any service out there. After my first pest spray and to this date, I've never seen any insects in or around my home. It makes living up in the mountains very pleasant."

-Jan A.
---
Please Contact Us If You Have Any Questions
Toll Free: 1-877-PEST-035
Big Bear: 909-878-5620
Lake Arrowhead: 909-337-0353
Fax: 909-336-2570info@maypestcontrol.com

"I have been very pleased with your service through the years and recommend you to others. I have had problems with mice, rats, bats, and animals getting under my house and you have taken care of everything including the insect issues. You show up as scheduled and are respectful and polite - very professional! I have the highest regard for your services, timeliness, and professionalism. This shows why you will continue to be successful and the leader of your industry."

-Steve E.
---
Serving ALL Lake Arrowhead, Big Bear,
Highland, & Redlands Communities
Big Bear Lake 92315
Big Bear City 92314
Fawnskin 92333
Moonridge 92315
Sugarloaf 92386
Erwin Lake 92314
Arrowbear Lake 92382

Lake Arrowhead 92352
Blue Jay 92317
Rimforest 92378
Cedar Glen 92321
Skyforest 92385
Green Valley Lake 92341
Highland 92346

Crestline / Lake Gregory 92325
Valley Of Enchantment 92325
Twin Peaks 92391
Deer Lodge Park 92352
Cedar Pines Park 92322
Running Springs 92382
Redlands 92373 92374 92375
---